To find paper books we hold in the Bulle campus library, you have two options:
1. Search the library catalog to find out what books are available in the physical collection.
Learn more about:
2. Search on EBSCO Discovery Service (EDS):
A. Search for an exact title: Put the title of the book between quotation marks, e.g.: "Revenue management in the hospitality industry".
To locate the book in the collection, please write down the Call No. (here, 647.9 HAY/2)

B. Search with keywords, more info here.
On the results page, you can also use the menu on the left of your page to show only results we hold in the physical collection:
"Limit to" section, click on "Show more" and tick the "Catalog only" box.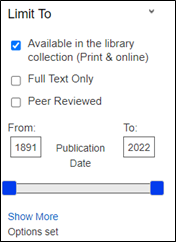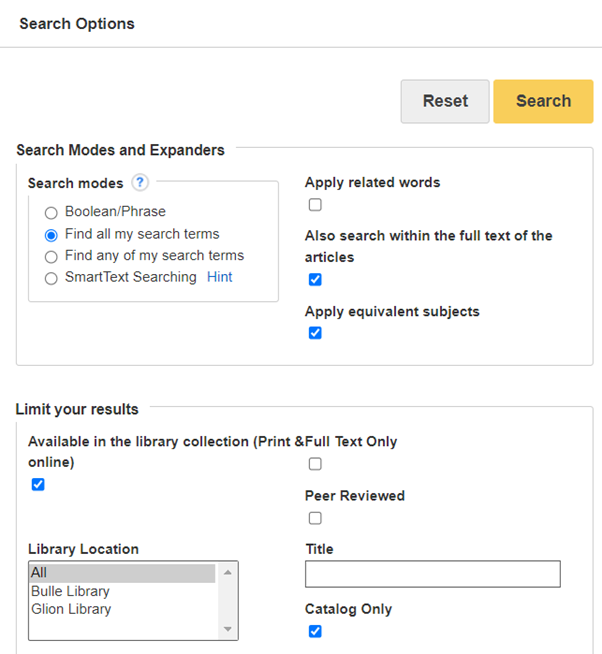 Interlibrary loan
The interlibrary loan service allows you to obtain materials from other libraries which are not held in your library. In the library catalog, on the left menu, click on "Links" and "Swisscovery" to access a national platform that brings together scientific information from around 475 libraries in Switzerland.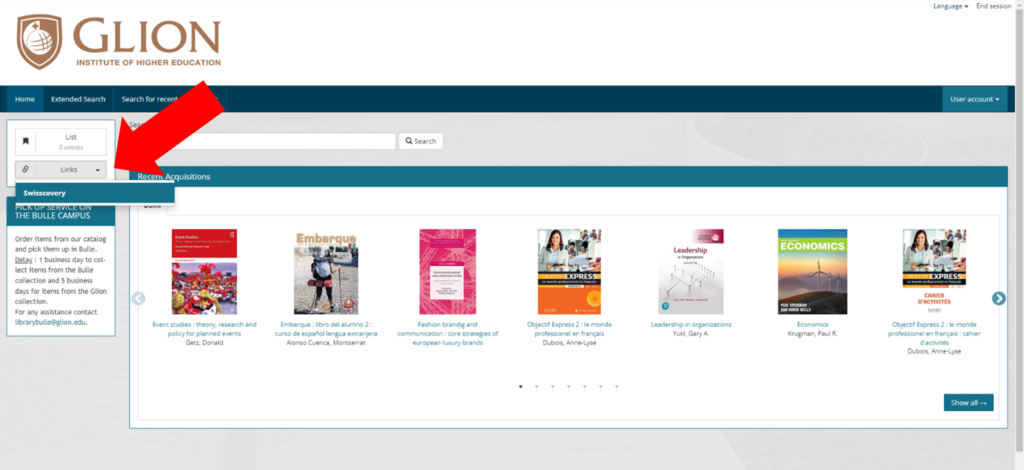 If you haven't found what you're looking for in our library catalog, make a request to the librarians: library@glion.edu.
You will be notified by email as soon as your book arrives at the library (please allow at least 5 working days). You will be informed about the loan conditions at this moment.
Suggest a purchase!
Don't hesitate to recommend a book for the library collection.